These carefully selected EPOCH gin samples are the perfect way to indulge your taste for gin. This limited release Jones & Smith Distillery epoch tasting selection includes 50ml samples of our Signature Dry, Navy Strength and Cherry Gins. The perfect gift for the avid gin connoisseur or someone new to the fantastic flavours of gin.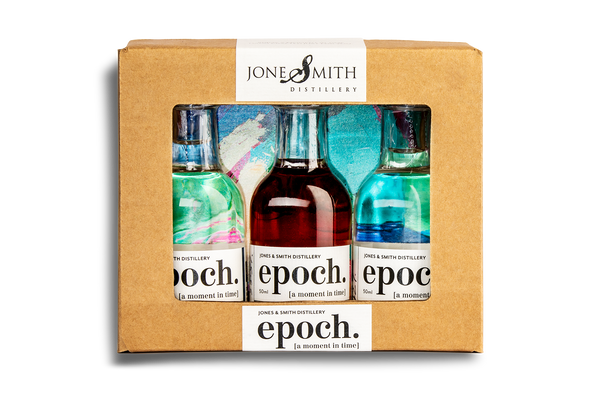 100% Locally Crafted
Our spirits are 100% authentically crafted and aged in the heart of the Central West. We use only the finest quality ingredients when it comes to our malted barley, botanicals and fruit, and are proud of our pure water supply.
Free Local Delivery
We offer Free Local Delivery for Post Codes 2798, 2799 & 2800! Simply select it as your shipping method on checkout.
Reviews