Whisky - Signature Series- Port Cask 52.9% ABV
Signature Series – 52.9% ABV         
500ml
Our Signature Series release has a hand crafted small batch whisky with a subtle smoky and pepper aroma backed by an increased presence of beechwood smoked barley, matured in American Oak Port Casks. It offers a mild and balanced flavor profile on the palate. The Burnt Copper colour of this fine whisky appeals to the eye as well as the flavors continue to provide a full mouth feel finish. 
Cask Type
– American Oak Port Cask
Release
– 2022
Bottles in Release
- 347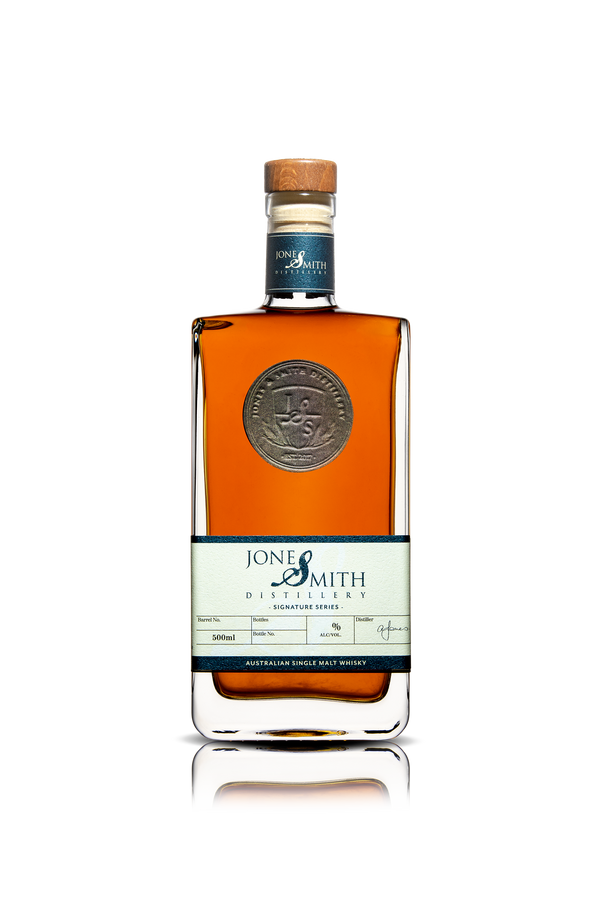 100% Locally Crafted
Our spirits are 100% authentically crafted and aged in the heart of the Central West. We use only the finest quality ingredients when it comes to our malted barley, botanicals and fruit, and are proud of our pure water supply.
Free Local Delivery
We offer Free Local Delivery for Post Codes 2798, 2799 & 2800! Simply select it as your shipping method on checkout.
Reviews