The Pleistocene Epoch is the name given to the most recent ice age. The sloe berry relies on its own Pleistocene period (otherwise known as a frost) to help sweeten its sugars.
Enjoy a moment in time hand crafted just for you.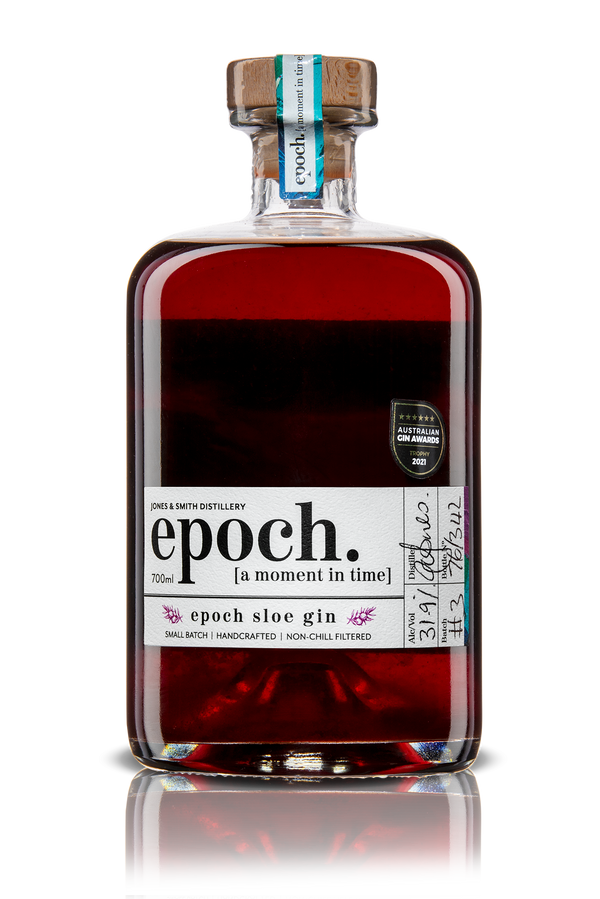 Description
Jones & Smith Distillery, have meticulously extracted the best flavours from this miraculous little berry to bring you their very limited release Epoch Sloe Gin. This small-batch is quietly infused for just the right amount of time to create a true Sloe Gin, achieving a defining balance between the fruity sweetness of a sloe and the unique flavour profile that Jones & Smith Epoch Gin is best known for. This batch is timeless and unique and the profile may vary due to the use of seasonal ingredients. As always, this spirit is proudly non-chill filtered.
26% Alcohol.
100% Locally Crafted
Our spirits are 100% authentically crafted and aged in the heart of the Central West. We use only the finest quality ingredients when it comes to our malted barley, botanicals and fruit, and are proud of our pure water supply.
Free Local Delivery
We offer Free Local Delivery for Post Codes 2798, 2799 & 2800! Simply select it as your shipping method on checkout.
Reviews